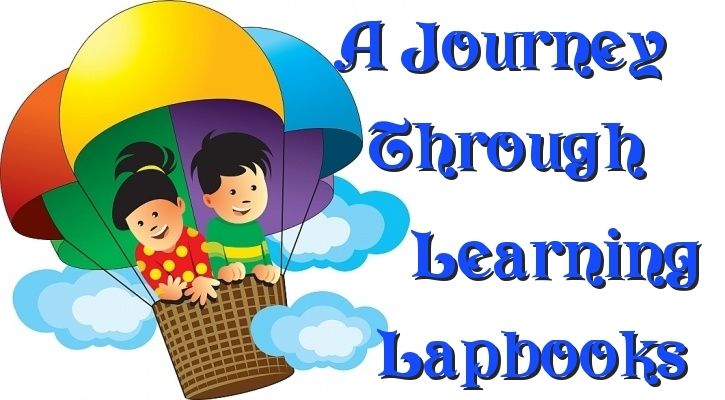 A Journey Through Learning
is a company that creates lapbooks and notebooks for the educational community. Lapbooks and notebooking are kissing cousins; think of them as educational scrapboooking based on a unit study.
Frankly, I've stayed away from lap-books for several years. I've used them in co-op settings, but honestly, I've always felt like they were a lot of time and effort for small educational return. The amount of time spent cutting, pasting and coordinating vs. actual educational skill building isn't good educational economy imho. I do, however, have a very craftsy 10 year old dd, and I was excited to try out another lap-book to see if this might be something she'd enjoy.
The Review team was offered our choice of 4 books:
We chose to review both Astronomy and Space and Knights and Castles; both Flower(gr. 5) and Cub (gr. 7) used them.
The Space unit study begins with a lesson on creation, then moves into the solar system, constellations, space travel, galaxies and the planets. There are 27 lessons total. I printed out the worksheets for both Cub and Flower. They then read the text portion of the unit, and filled out the worksheets based on the text and further study. Astronomy is a hobby of Dr. Dh's so the kids are well versed in it.. While both Cub and Flower thought the reading was interesting, Cub was disappointed at how fundamental the information was. He is a 7th grader who visits the NASA web-site for fun, though, so bear that in mind!
This is the first page of the lapbook that we made on Knights and Castles. It includes ten lessons, with reading and activities. We just finished Famous Men of Rome and embarked on Famous Men of the Middle Ages today, so the timing on this was apropos. The lap book is roughly divided into 3 sections; the first on Knight hood, the second on the Castle and the third on the Feudal System and the Church. Again, the unit contains text for the kids to read, along with suggested resources. While we did use the lap-book, we did so in a non-traditional way. I did all of the cutting and pasting and the kids filled in the pieces of the lap-book. And while they totally balked at having to create the lap-book, they were thrilled to work on it and spent hours pouring over well-loved books to do so.
The Medieval Ages are of particular interest to my kids (we read the 600 page History of the Medieval World out loud last year for fun). Cub's comment regarding the study was that there weren't enough questions for the student in regard to detail. For instance, they were asked to draw a Knight's armor, but they did not ask which order of Knight. Of course, this would be easy to remedy by simply printing out more than one of the prescribed "pieces."
Because we have not yet replaced our printer, I had copies made for our noetbooks/lapbooks at a printers. Due to the price difference between color and black and white copies (almost 60 cents a page) I opted for black and white. The pictures to print, however, are really nicely colored and very professional looking. Another thing I loved about A Journey Through Learning lap-booking pages was that every piece of the lap-book had a "map" of where it went, along with page # (1, 2, 3) for the lapbook and an explanation of what to do with that particular "piece." Fantastic organization!
For us, I don't see using lapbooks any more than we have in the past. Cub's a get er' done guy, and while Flower loves crafts, she's not a kinesthetic learner, per se. I was surprised that she wasn't more excited about putting the lap book together. She was, however, happy to fill in the pieces of the lapbook. For kinesthetic learners, early learners who are practicing cutting and pasting skills, those with a lot of kids to manage, or those who enjoy this type of project, Journey Through Learning Lapbooks would be a great fit.
Content- very good (I think they were very ambitious to try to cover grades 2-7. We would have liked to see more challenge for those in the higher grades).
Organization - excellent!!
Presentation - excellent