It's been a wonderful year working with the
Old Schoolhouse Review Crew
. We've been introduced to amazing new products, been re-introduced to old favs and had a blast schmoozing with talented and amazing folks around the web, too! Our family did a slew of reviews- over 40- and learned a ton. And now we've voted to bring the best of the Crew to you!
The
Blue Ribbon Awards
have been revealed!
Language Arts
-One of my favorite subjects.
IEW
is always a winner in my opinion. Awesome product, awesome company!
Favorite Reading Instruction Curriculum:
Logic of English
Favorite Handwriting Curriculum:
Handwriting Without Tears
Favorite Writing Curriculum:
Institute for Excellence in Writing
Favorite Language Arts Curriculum:
Moving Beyond the Page
Favorite Language Arts Resource:
Fundanoodle

Social Studies and History
- We love most anything related to this area!
God's World News
deserves special mention. We haven't connected with this company for years, and are we glad we have again! Totally terrific news source that will get your kids thinking, considering and wondering why!
Favorite Social Studies Curriculum:
Notgrass Company
Favorite History Resource:
YWAM Publishing
Favorite Social Studies Resource:
God's World News
Favorite Science Curriculum:
Apologia Elementary Science
Science
- You know I live with Science nerds (NOAA is a home page, y'all) and I do love tech but I'll never be accused of being a techno-head. So glad there are amazing resources for Mom's like me! With particular shout-out to
Supercharged Science
. LOVE this company!
Favorite Science Resource:
BrainFood Learning
Favorite Elementary Resource:
Apologia Elementary Science
Favorite Technology Curriculum:
Homeschool Programming
Best Online Resource:
Supercharged Science
Math
-Everyone can use a little help here, right?
Favorite Math Curriculum:
Math U See
Favorite Math Resource:
Math Rider


Foreign Language and Fine Arts
- So many cool new products out there.
See the Light
(art history, art technique and a great project all in one!) and
Gryphon House
were 2 of Flower's favorite things this year.
Favorite Foreign Language Curriculum:
Homeschool Spanish Academy
Favorite Fine Arts Curriculum:
See the Light
Favorite Fine Arts Resource:
Gryphon House
Bible/Christian Ed Resource
- Both of these products are fantastic resources for homeschools, churches and co-ops!
Favorite Christian Education Curriculum:
Bible Study Guide for All Ages
Favorite Christian Education Resource:
God's World News
By the Age and Stage
- IEW rocks, but you knew that, right?
College Prep Genius
is good stuff for anyone with a Jr. High Schooler or older and
Picaboo Yearbooks
are an affordable, fun way to record your student, co-op, or group experience!
Favorite Preschool Resource:
Flowering Baby
Favorite Middle School Resource:
Institute for Excellence in Writing
Favorite High School Resource:
Institute for Excellence in Writing
Favorite College or College-Prep Resource:
College Prep Genius
Favorite Parent Resource:
Picaboo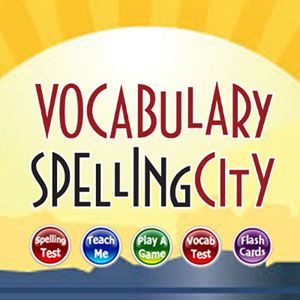 The Best of the Best
- More cool stuff that will enrich your life, educate your kids and make you smile (cause homeschooling works!)
Best Online Resource:
Supercharged Science
-Supercharged Science should be superstar science!
Best E-Product:
Homeschool in the Woods
-as always beautiful maps and great information!
Best App:
VocabularySpellingCity
-Vocabulary/ Spelling City, after a rocky start I'm a die-hard fan
Best Resource I Didn't Know I Needed:
IXL
-IXL- makes math review fun; and for some kids, that's a work of art!
Best General Homeschool Resource:
Circle Time
-Kendra Fletcher is a genius, making how to organize your life, homeschool and kids do-able in a way that is simple.
Love
this resource!
Best Book, Novel, or Magazine:
God's World News
- let me reiterate;
Love
Trax, love the on-line info, love the magazine. GREAT stuff. As Cub says, "It's like The Economist from a Christian perspective.
Best Children's Book:
Barbour Publishing
- Diary of a Real Payne. This was a real delightful read.
Best Game or Toy:
Chess House
Best Hands-On Resource:
Apologia Elementary Science
Most Adaptable Resource:
Apologia Elementary Science
MP3 anyone? Brilliant move, Apologia!
Most Family-Oriented Resource:
Apologia Elementary Science
Kids' Choice:
Chess House
Teens' Choice:
The Presidential Game
-fun times for the political animals in your house (or those who should be).
All Around Crew Favorite:
Apologia Elementary Science
Check out more great Blue Ribbon Award Wrap-Ups from my fellow Crewbies!
@Golden Grasses 2008-2013. All photographs, artwork and text are the property of the owner unless otherwise stated. Don't miss a thing!
Subscribe to Golden Grasses
and get our articles right to your inbox!