One snafoo after another held up this week's Carnival of Homeschooling- my deepest apologies!
My tech crew gets home late on Tuesdays, but I think everything is finally fixed, working and raring to go!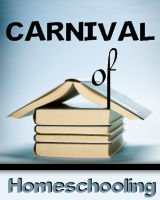 I hope you enjoyed this week's Carnival, late as it is! Next week will be hosted by
Homeschool Buzz
. Submit your amazing homeschooling posts
here
.
@Golden Grasses 2008-2013. All photographs, artwork and text are the property of the owner unless otherwise stated. Don't miss a thing!
Subscribe to Golden Grasses
and get our articles right to your inbox!