I received a free copy of this product in exchange for an honest review.
Knowledge Quest has been producing very cool, much needed products for the homeschooling community for the past decade and a half, and their current offering is no exception. Introducing:
A Child's Geography Volume Three: Explore the Classic World
by Terri Johnson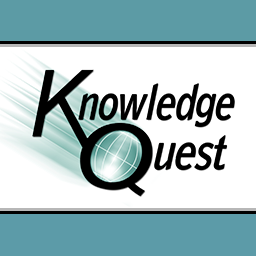 This curriculum, available as either physical or ebook covers the following areas:
Greece, Macedonia, Albania, Montenegro, Serbia, Bosnia & Herzegovina, Croatia, Slovenia, Italy and Malta.
This text takes a "living books" approach (think Charlotte Mason), like the previous two books in the series. In other words, the text is not bone-dry facts about people and places. It engages the student with interesting text, gorgeous, full color pictures, questions that challenge the students imagination, "field notes" (encouraging the student to think creatively and write about it) and timeline information.
As if that weren't enough the following add-ons are included (on a CD with the physical book):
Extra Reading- lists of additional resources and reading
"That Decisive Battle"- a bonus ebook
Maps- 3 full color, fully filled in maps are included along with 3 blank maps with longitude and latitude marks, oceans, rivers, mountains.
Love that!
Prayer Guide- by country discovered, including flags and facts about each place and people group. This is a great way to make geography pertinent to today.
Recipes- mmm!
Timelines
Travel log and maps - the idea here is to chart your course as you use the study guide.
I'm not a huge fan of ebooks. My visual self can't see the thing in its entirety and for some reason this shorts out my ability to really organize the material. Our review copy came in ebook format. Did you hear my waaaa? No? That's because this ebook is laid out beautifully and simply enough for even easily visually over-loaded me. For one, the chapters follow the same format as you go, with tons of gorgeous visuals throughout. The field notes and questions are simply formatted at the end of each chapter. Additional information is included as separate pdf downloads, which we transferred to our school flash-drive. It's all visually clear and simple enough even for us die-hard, hold-the-book-in-your-hand-types.
Cub is my speed reader and leave the activities behind kind of guy. He devoured the text. This is the third back-to-back geography program he's had in 3 years, but the text was engaging and the pictures and maps stunning enough to keep him fully engaged. Have I mentioned he's my get 'er done guy? He did the map work and read the extras but really had no use for cooking (eating, now, is a different matter). Flower loves the scenic route and wants to sit on the couch with the printed version in hand and have story time with Mom. She's done a ton of map-work, too and each one that she does is a work of art. The maps included are ones that your artist type can have a ton of fun with.
A Child's Geography Volume Three: Explore the Classical World
is available from Knowledge Quest as a physical book which includes a CD of timelines, map work, activities, recipes, prayer guide and more for $34.95 or as an ebook (pdf) (with access to the extras) for $24.95.
A Child's Geography Volume Three
is recommended for students in Grades 1-6. Cub is a rising 8th grader but did not feel that the text was dumbed down in any way.
What did we think? We loved it. We wondered why we don't own Vol. I and II. We think you should get it and love it too!!
A Child's Geography Volume Three: Explore the Classical World
is available from both
Amazon
and
Christian Book
. Or enter to win your very own copy right here at Golden Grasses, along with a host of other great prizes!
A Child's Geography Volume 3 with Wonders of Old Timeline Book ($59.90)
NotebookingPages.com Treasury Membership ($99.95)
Philosophy Adventure Physical set ($89.95)
Romans, Reformers, Revolutionaries Intro Pack from Diana Waring ($64.95)
Writeshop Primary Level (winners choice of A, B, or C) plus Activity Pack plus You Can Write A Story ($51.85)
Raising Real Men prize package ($100) Raising Real Men Book, My Beloved and My Friend Book, A Cry From Egypt Book, Boot Camp 9-12, Hero Tales Complete set
A Journey Through Learning $50 Gift Certificate
3 Months A+ Tutorsoft ($49.95)
Lilla Rose (2 Flexi Clips) ($32.00)
See The Light (2 DVDs) ($30)
King Alfred's English and Baktar (Laurie White) ($25)
a Rafflecopter giveaway
a Rafflecopter giveaway