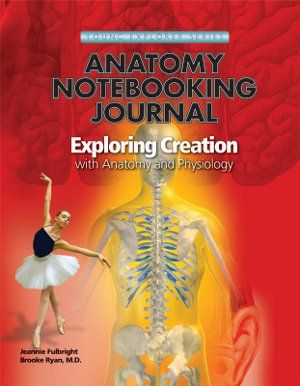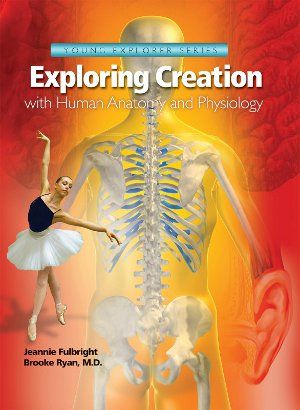 We've used Apologia for over 10 years- it's de rigour high school curriculum 'round here. We generally take a more informal approach to eled science. Lots of books,
NOAA
and
NASA
web-sites and talks with Dr. Dh about everything under, and over, the sun. That being said, I was curious about Apologia's Elementary program
Draw and label a cell
I used it with Flower (gr 5, age 10) and Cub (gr 7, age 13), both of whom were already reading a science book/curriculum at the time we started (Flower was reading Tiner's Biology; Cub was reading Apologia's General Science, in addition to taking pre-physics at TC, both were watching GC's Physics in Your Life with Feeche). I mention this to underline the fact that even though the kids were engaged scientifically every day anyway, they were more than happy to jump in to this program - that's just how user-friendly and engaging it is!
Are you as tall as you are wide?
Everything that is right with this program:
1.
The text is written in the conversational style Apologia is known and
loved
for. There are 14 lessons, each designed to be completed in a 2 week time frame. The major body systems are covered, along with nutrition, the senses, blood and growth and development. In addition there are "Try This" activities throughout the book. Many of them were simple, easy to try projects and experiments with items readily available at home. Each chapter included a "What do you remember?" page, notebooking activities, personal person project and chapter project. That's a lot of bang for your scientific buck!
2.
It requires nothing out of the ordinary. In addition, the "wow" factor was high- for instance the "edible cell" (check out the TOS crew list for some awesome pictures). You can download the list for experiments
here.
3. This is a Charlotte Mason style curriculum- meaning conversational style text, narration, note-booking, experiments and projects that are user friendly. Read, no pressure on us non-scientific types!
4.
The note booking journal re-enforces ideas and the scientific method, along with focusing on the concepts introduced in the text. In other words, no random or complicated tangents. The graphics are beautiful and well-done; copy work and lap book projects included- check it out
here
. One of the things I
love
about it is that it is
contained and ready
to go. No lost photocopies, no wondering where the stuff is. The stuff is right there. The notebook includes crossword puzzles, copy work, mini-books, info for further exploration, text review sheets and, ta-da, a personal person body outline complete with professional, full color overlay sheets. When your child is done with the program, they have a spiral-bound notebook to treasure!
5. The MP3 recording is actually Jeannie Fulbright (the author) reading the text. I'd just like to say I think this was a stroke of genius on Apologia's part! My 10 and 13 year old would actually ask to "go and do science" in the afternoons! Because of the conversational style of the writing, it's like story-time! Auditory types will love it! Mine did!
Draw and label a cell
This is an excellent, well-thought out and beautifully presented curriculum. Another winner from our friends at Apologia! Good for 3rd grade through middle school.
Exploring Creation with Human Anatomy and Physiology is an elementary level Anatomy and Physiology book that gives glory to God as children discover all that goes on in their bodies from their heads to the nails on their toes! Beginning with a brief history of medicine and a peek into cells and DNA, your students will voyage through fourteen lessons covering many subjects, such as the body systems: skeletal, muscular, respiratory, digestive, cardiovascular, nervous and more!

Thank-you
to Apologia and Schoolhouse Review Crew for the opportunity to review this program!
Disclaimer: I received a free copy of this product through the Schoolhouse Review Crew in exchange for my honest review. I was not required to write a positive review nor was I compensated in any other way. All opinions I have expressed are my own or those of my family. I am disclosing this in accordance with the FTC Regulations.