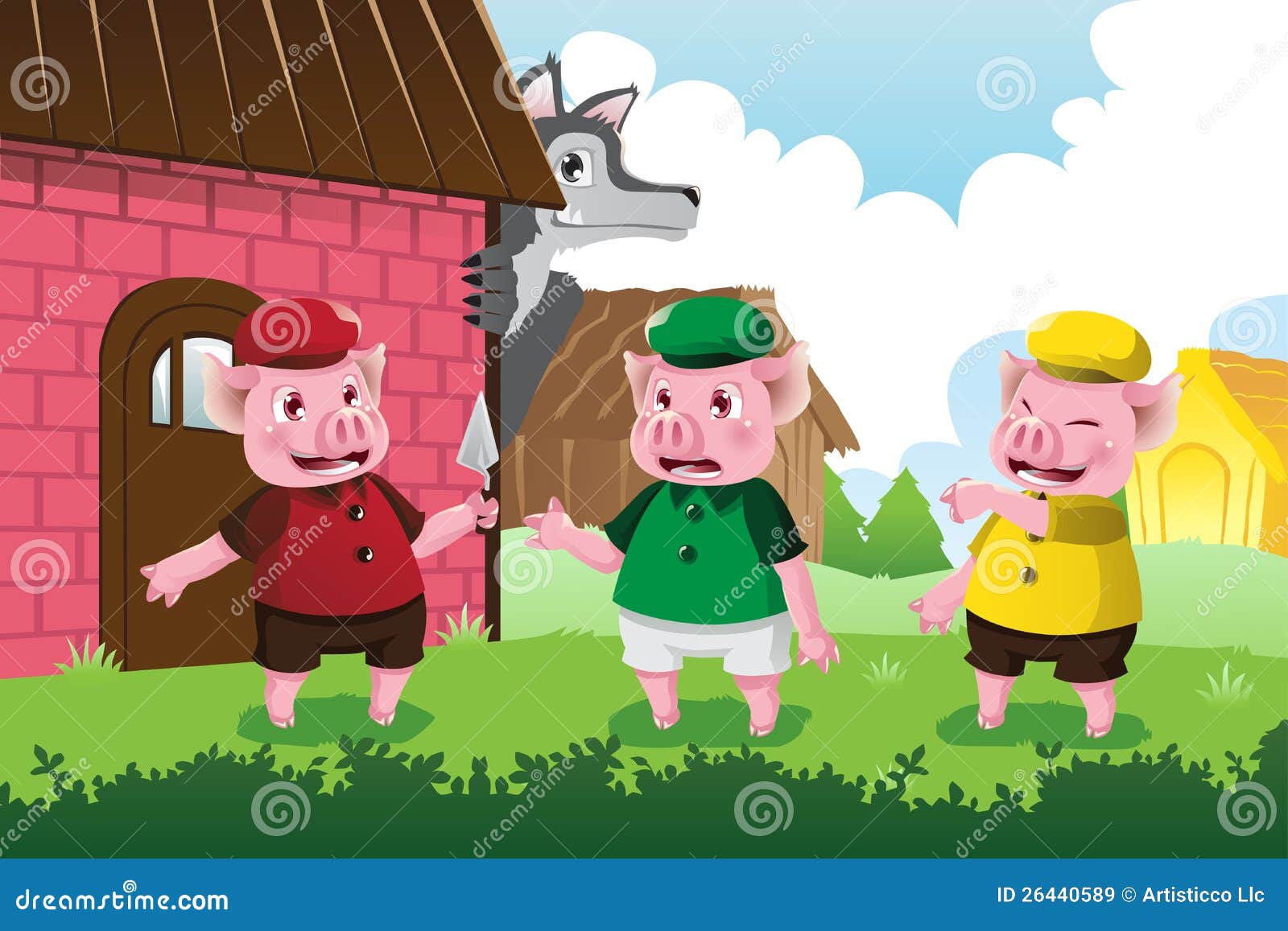 I've talked before about what a great program the
Grammar of Poetry
is. I get to teach it again this fall, and it's been a blast. 14 kids ages 8-14 are learning about Meter, Tropes, and Rhyme Scheme. Last week the older kids re-wrote The Three Little Pigs in Iambic Pentameter. I'm posting Patrick's terrific rendition.
Now three little pigs got sick of home life,
They set out for the hard house hunting strife
Pig numbered one found a cheap small straw faux
Mud-lover two bought a modern stick box
Swine three built a do-it-yourself Fort Knox
Pigs three set out. Pigs three homes bought. Only...
they did not know what lurked in the shadows.
Pig numbered one heard a knock on the door
then he heard "It is I little pig, the beast.
Let me in or rue this day of feast!"
Startled swine recalled from his early teachings,
Only he who bears the mark of insanity
Allows a wolf to enter the threshold!
Thinking of something snappy to reply, he said,
"Not by the hair on my chinny chin chin!"
the wolf, expecting this, drew in immense
Amounts of air, and by huffing and puffing
Blew the straw house down, pig and home combined.
Pig one fled to the sleek shack of pig two.
And as collapsing in doorway, sputtered, "Wolf!"
Hearing this, pigs bared door and fixed with flue
But alas, no match for wolf's mighty exhale.
Now two pigs off to piglet three's dwelling
As they entered the magnificent hall
The Wolf repeated the routine again
But the inexplicable domicile stood?!
So then pig three explained to the dim duo,
This fortress is made of a tungsten base,
With titanium and steel alloy siding, and
With a chromium finish, not to mention
A bedrock foundation and 1200 foot supports.
The two pigs, awestruck, asked, "How did you make it?"
Three said, "I found blueprints on the internet."
As pigs talked, the wolf saw a brick chimney.
It looked too good to be true, and it was,
For he landed in a boiling pot of stew.
By Patrick Hunt ~ age 12
@Golden Grasses 2008-2013. All photographs, artwork and text are the property of the owner unless otherwise stated. Don't miss a thing!
Subscribe to Golden Grasses
and get our articles right to your inbox!